May 21 – 27, 2020

Edition 108 
Remember his name: George Floyd
The following paragraph has graphic descriptions of violence
An FBI investigation is underway following a fatal encounter between George Floyd and Minneapolis police that occurred on Monday evening. A video of his arrest circulated on social media where it shows a police officer pressing his knee into Floyd's neck behind a squad car. Floyd repeatedly groans and says he can't breathe, and bystanders repeatedly tell this to nearby police. The officer doesn't remove his knee until medical personnel arrive and carry him to an ambulance where he was later pronounced dead by medical officials.Floyd had deep ties to the community and his friends and family remember him as a big man with a heart to match. He worked security for years at Conga Latin Bistro, and was loved by patrons.

This isn't the first time a black man has died to the hands of the police, and Minnesotan leaders are calling for the officers involved to be held accountable. At a Tuesday morning press conference, Minneapolis Mayor Jacob Frey spoke about the graphic video.

"Being black in America should not be a death sentence," Frey said. "What we saw is horrible, completely and utterly messed up."
#StaySafeMN
Best safety practices for #StaySafeMN
As the summer inches closer and Minnesota gradually opens up, this one thing becomes a non-negotiable: wearing a face mask in public. Yup, you heard me correctly – wearing a face mask is non-negotiable because it helps keeps other safe. Wearing a face mask is necessary in public situations where 

social distancing

 is difficult to do, such as in grocery stores, pharmacies, and gas stations. They may help slow the spread of the virus. Next time you're out in public, wear a face mask, and you may have just saved a life.Still on the search for a face mask? Te tenemos cubierto (we got you covered). Check out these 15 Latinx Brands Making Face Masks to protect Against Coronavirus. 
Star Rising
Roma, 
a 2018 drama film, follows the life of a live-in housekeeper (played by Yalitza Aparicio) of a middle-class family based on the director's (Alfonso Cuarón) upbringing in the Colonia Roma neighborhood of Mexico City. The film has been widely acknowledged as 
one of the best films in 2018
 by critics. Aside from being an amazing piece of storytelling, it has played a big part in sparking conversations about racism against Mexico's indigenous communities and the 
unfair treatment of domestic workers in Mexico.
 Even though the film was released two years ago, Yalitza Aparicio is still working 
to fight racism in Mexico
.
Advertisement
With more people staying at home, recycling facilities are seeing more paper, cardboard, metal cans, plastic containers and other packaging waste coming in. Our nation's supply chains are eager for these materials, which will be turned made into packaging, toilet paper and other vital items in high demand right now. By recycling better, you can do your part to keep vital items in stock.
Take the time to learn what should go in your recycling cart. When in doubt, there are many resources to find the answer:1. Contact your recycling hauler.
2. Contact 
your city.
3. Use the Ramsey County 
online disposal guide
.
4. Call our 24/7 hotline at 651-633-EASY.
For more information, visit New Prensa's website.
Fondo del Barril
Burger King debuts their ""Social Distance Crowns" in Germany. Credit | Business Insider
Café Libre
Don't miss the special Cafe Libre program on Coronavirus (COVID-19) that was broadcast May 23red on Univision Minnesota in collaboration with New Prensa.
Café Libre
, is a weekly program in Spanish featuring NewPublica's very own Alberto Monserrate and Melisa Franzen. In this talk show you can keep up with the latest things that are happening in Minnesota including politics, health, immigration and more. Tune in every Saturday at 10am for the latest events at Univision Minnesota, in collaboration with your online media source New Prensa. Pour a cup and join the conversation. Check out one of the latest episodes covering coronavirus 
here
. For all the latest episodes, visit 
our YouTube channel
. Don't forget to subscribe!
Minnesota Latinx Insights
This Weekly Newsletter shares local and national trends and events of interest to the Latinx community and those who feel Latinx.
Follow us on Instagram at 
NewPrensa
 for the latest news and articles!
If a friend sent this your way and you want these issues delivered straight to your inbox, subscribe below.
About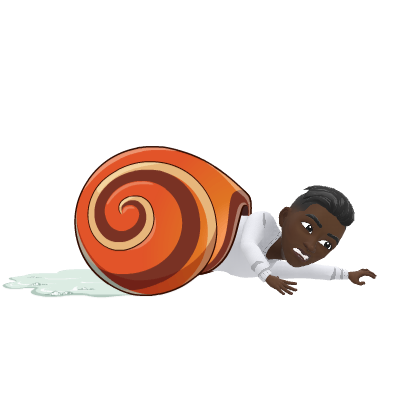 Hi, I'm Aya. Lead Communication Specialist at NewPublica by day, and slowly turning into a cephalopod at night. Have articles you would like to share or general suggestions? Feel free to shoot me an email at info@newpublica.com. Or subscribe below to keep up with all the latest news.