April 23 – April 29, 2020
Edition 104
Local Coronavirus Updates
Centro de Trabajadores Unidos en la Lucha (CTUL) and other organizations are calling for rent and mortgages cancellations during the pandemic. Credit: The Sahan Journal
Hundreds if not thousands of homeless folks in Minnesota are at risk of contracting coronavirus, and Hennepin County commissioners trying to combat the risk. On Tuesday, Hennepin County commissioners approved spending another $4 million on coronavirus response efforts, "which includes moving 200 people out of the county's two largest homeless shelters and into hotel rooms to reduce the risk of outbreak," Max Nesterak with The Minnesota Reformer reports.
The homeless aren't the only disenfranchised community that have been affected by coronavirus – the fate of dozens of federal Immigration and Customs Enforcement (ICE) detainees housed at the Sherburne County Jail in Elk River is up in the air, as a federal magistrate judge will make a recommendation on whether to release the detainees in the coming days.
As May 1st is right around the corner, many business owners are faced with the burning question: "should I pay for food or should I pay my rent?" Many organizations, such as Centro de Trabajadores Unidos en la Lucha (CTUL) are calling for rent cancellation of rents and mortgages during the pandemic. Sahan Journal – Immigrant Micro-Business Owners Band Together to Seek Rent and Mortgage Relief.
To all students out there: I really hope you're getting used to Distance Learning, because it looks like Minnesota schools are extending it for the rest of the school year.
National Coronavirus Updates
Social distancing trends across the country | Star Tribune
How long can we expect people to abide by quarantine guidelines? Well, it looks like a month is roughly the limit for most Americans, as researchers have found that "for the first time since states began implementing stay-at-home orders in mid-March to limit the spread of the novel coronavirus, Americans are staying home less." Yikes.
"We are entering a new evolutionary stage of retail, in which big companies will get bigger, many mom-and-pop dreams will burst, chains will proliferate and flatten the idiosyncrasies of many neighborhoods, more economic activity will flow into e-commerce, and restaurants will undergo a transformation unlike anything the industry has experienced since Prohibition." The Atlantic – The Pandemic Will Change American Retail Forever
Fondo del Barril
There's plenty of educational and healthy online activities for your little one to indulge in while on quarantine | The Washington Post
Interested in checking out the work of Latino artists while in quarantine? Rest assured, the Los Angeles Latino International Film Festival (LALIFF) has a way you can. Meet LALIFF Connect. The free, online festival will enabled quarantined viewers to stream feature shorts, live music, and masterclasses on LALIFF's website.
I had plenty of plans to travel this summer, but they've all been cancelled due to the pandemic. Fortunately, we live in the 21st century, and there's plenty of alternative ways to travel, including these livestream cameras around the world. As soon as I'm done writing today, I'll go on a safari in South Africa, then check out Patagonia…
Parents and caretakers who have been affected by the pandemic: I have nothing but the utmost respect for the work you're doing raising your little ones in these turbulent times. If you ever run out of ideas on how you can entertain (or tire out) your pequeños bribones,  check out the ultimate parent's guide on education and activity resources.
Café Libre
Don't miss the special Cafe Libre program on Coronavirus (COVID-19) that was broadcast April 25th on Univision Minnesota in collaboration with New Prensa.
Café Libre
, is a weekly program in Spanish featuring NewPublica's very own Alberto Monserrate and Melisa Franzen. In this talk show you can keep up with the latest things that are happening in Minnesota including politics, health, immigration and more. Tune in every Saturday at 10am for the latest events at Univision Minnesota, in collaboration with your online media source New Prensa. Pour a cup and join the conversation. Check out one of the latest episodes covering coronavirus 
here
. For all the latest episodes, visit 
our YouTube channel.
Don't forget to subscribe!
Minnesota Latinx Insights
This Weekly Newsletter shares local and national trends and events of interest to the Latinx community and those who feel Latinx.
Follow us on Instagram at 
NewPrensa
for the latest news and articles!
If a friend sent this your way and you want these issues delivered straight to your inbox, subscribe below.
About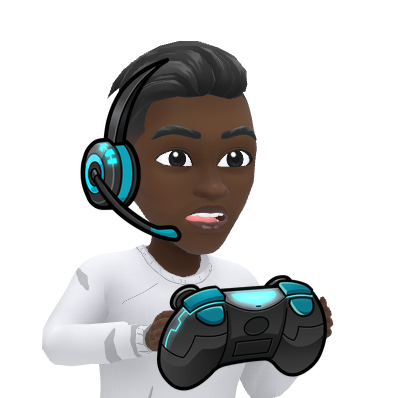 Hi, I'm Aya. Lead Communication Specialist at NewPublica by day, and playing way too much Animal Crossing at night. Have articles you would like to share or general suggestions? Feel free to shoot me an email at info@newpublica.com. Or subscribe below to keep up with all the latest news.