April 3 – April 8, 2020
Edition 101
Coronavirus Updates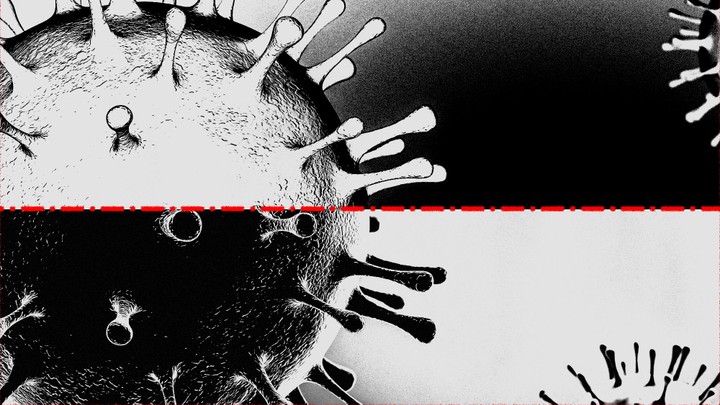 MIM.GIRL / SHUTTERSTOCK / THE ATLANTIC

There's plenty of ways people and organizations are maintaining their connections while respecting social distancing guidelines. Catholic churches serving Latinos in the Twin Cities, such as the Church of Incarnation in south Minneapolis, are holding online masses.

Keep in mind that outdoor activities (such as hiking, biking, and fishing) are allowed under Minnesota's two-week stay-at-home order. Best practices are still up in the air with how to handle the pandemic and outdoor activities, but right now, state officials recommend that you should stay close to home while respecting social distancing guidelines.

As efforts against coronavirus goes on, more and more data is coming out about how the pandemic is disproportionately affecting people of color. (Shocker.) According to The Atlantic, in Michigan alone, black Americans compose 14.1 percent of the state population but 40 percent of coronavirus deaths. In New York City, Latinos and Asians are overrepresented in coronavirus diagnoses, too. These massive disparities found all over the country has led lawmakers and health professionals to call for a racial breakdown of coronavirus cases and deaths throughout the country.
Estrella Rising
Who here is a fan of Jane the Virgin? I certainly am. One of my favorite things about the show was its colorful cast of characters, and one of my favorite cast members – Jaime Camil – (who played Rogelio de la Vega) is moving on to new roles since itsconclusion last year. Camil is transitioning to a new role as an actor and executive producer for the CBS sitcom Broke. This is a huge deal because this is the first CBS Comedy Series to star a Latino in 70 years.
Education & Latino Immigrants 
Research from the Pew Research center has found that education levels of recent Latino immigrants in the United States reached new heights as of 2018. Around 26% of Latino immigrants aged 25 and older had a bachelor's degree or more in 2018, up from just 10% in 1990. An interesting fact about this study is how the share of Latino immigrants with a college degree varies widely by country of origin. In 2018, 
five countries made up roughly half of Latino international students in the United States
: Spain, Venezuela, Argentina, Colombia, and Peru.

Don't miss the third special Cafe Libre program on Coronavirus COVID-19 that was broadcast April 4th on Univision Minnesota in collaboration with New Prensa: Melisa Franzen interviewed Minnesota Vice Governor Peggy Flanagan, Alberto Monserrate interviewed Alex Nelson, Latin leader in Minnesota who contracted coronavirus, and Oscar Rodriguez interviewed Cynthia De La Torre with the American Red Cross.Café Libre, is a weekly program in Spanish featuring NewPublica's very own: Alberto Monserrate and Melisa Franzen. In this talk show you can keep up with the latest things that are happening in Minnesota including politics, health, immigration and more. Tune in every Saturday at 10am for the latest events at Univision Minnesota, in collaboration with your online media source New Prensa. Pour a cup and join the conversation. Check out one of the latest episodes covering coronavirus here. For all the latest episodes, visit our YouTube channel. Don't forget to subscribe!
Minnesota Latinx Insights
This Weekly Newsletter shares local and national trends and events of interest to the Latinx community and those who feel Latinx.
Follow us on Instagram at 
NewPrensa
 for the latest news and articles!
If a friend sent this your way and you want these issues delivered straight to your inbox, subscribe below.
About
Hi, I'm Aya. Lead Communication Specialist at NewPublica by day, and reminding you to wash your hands, well, all the time. Have articles you would like to share or general suggestions? Feel free to shoot us an email at info@newpublica.com. Or subscribe below to keep up with all the latest news.